BROWNSVILLE TN (November 3, 2023): The West Tennessee Delta Heritage Center in Brownsville is excited to announce its annual Christmas event, Santa, Snow & Cocoa, which will be held Friday, November 10 from 5 to 8pm. The event will feature a variety of festive activities for all ages, including:
·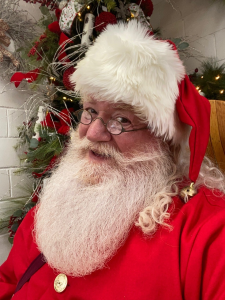 Photos with Santa: Kids of all ages can have their photo taken with Santa Claus in a festive setting. Bring your own camera.
· Snow flurries: Enjoy playing in simulated snow flurries. A great photo option.
· Hot cocoa: Children 12 and under can enjoy a free cup of hot cocoa to keep them cozy during the event. Along with cocoa, a variety of food items will be available for purchase from Tete's Food Wagon.
· Live Christmas music: Enjoy the sounds of the season with singer/songwriter Rita Perry. Perry will share her holiday favorites with attendees and invite you to sing along.
· Vendors on site: Sugar Free by E will be on site with delicious sugar-free desserts and KB Designs will offer unique gift items for purchase.
· "Many Colors" Face Painting: Chelsey will be offering fun and festive face painting options for the kids.
Admission to the event is free. Children 12 and under can enjoy free hot cocoa. Bring your own cameras for lots of picture taking opportunities.
"We are excited to welcome the community to our annual Christmas event," said Sonia Outlaw-Clark, Executive Director. "This is a fun way to kick off the season and celebrate with family and friends at the museum."
For more information about "Santa, Snow & Cocoa," visit westtnheritage.com or call 731-779-9000.
CAPTION: Santa makes his annual visit to the West Tennessee Delta Heritage Center Friday evening, November 10, from 5-8 pm. Bring your cameras to capture the moments.